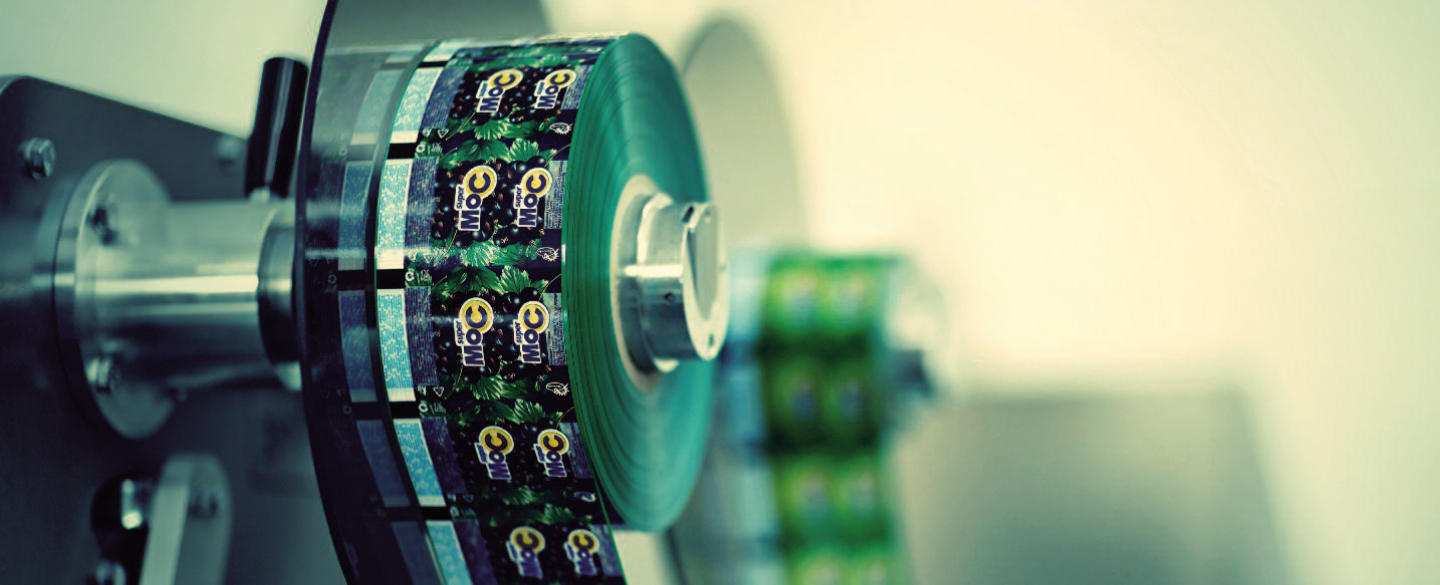 ---
Wed, 20 May 2020
Horizontal flowpack for masks
---
Laferpack has launched a "plug & play" program for the urgent manufacture of specific horizontal flowpacks for masks, gloves and personal protective equipment. The model of flowpack chosen to meet the needs of the producers is PLANET, an electronic machine entirely designed and built at our factories in Vicenza. Italianness is an important clarification because all materials are already certified for food use and because, as manufacturers, we guarantee direct assistance, even remotely or through our network of technicians permanently present on the national territory, islands included.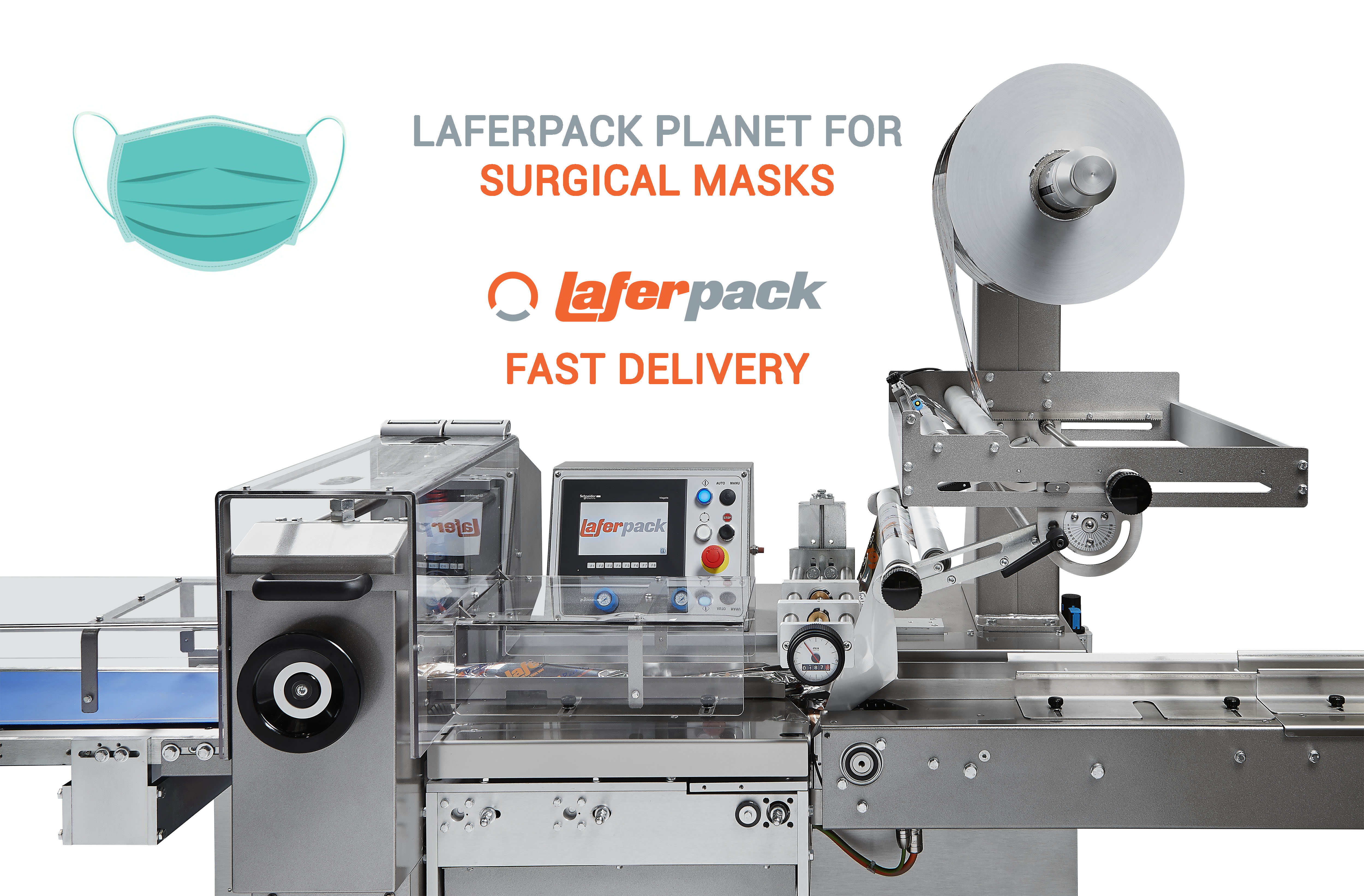 Our program is tested: we have an agreement with a supplier of printers that guarantees us availability of traceability devices in certain times and we have already experienced the needs and expectations of those who are called to produce large quantities of masks.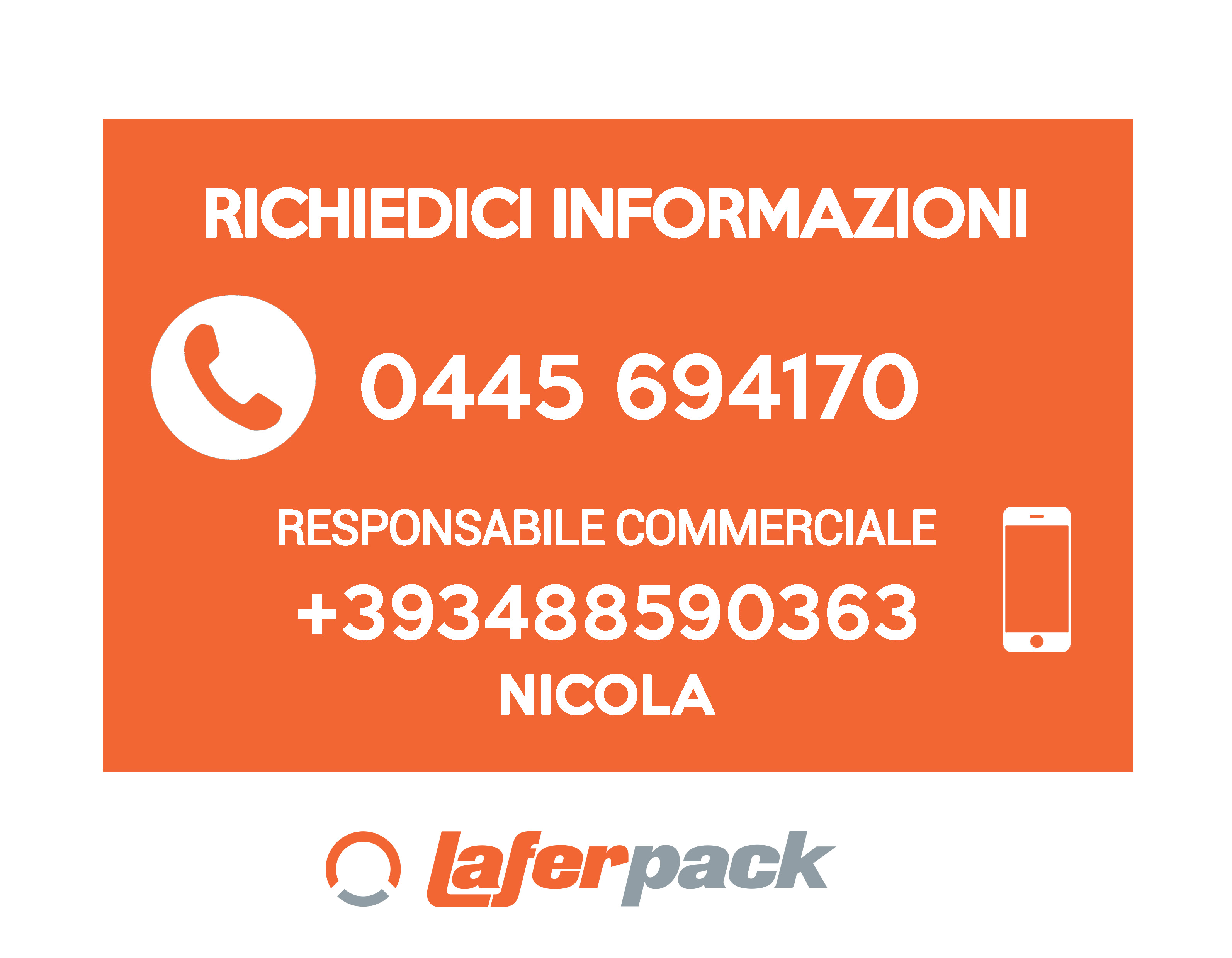 We guarantee fast delivery times with installation included throughout Italy and flexible forms of payment with personalized installment plans.
---